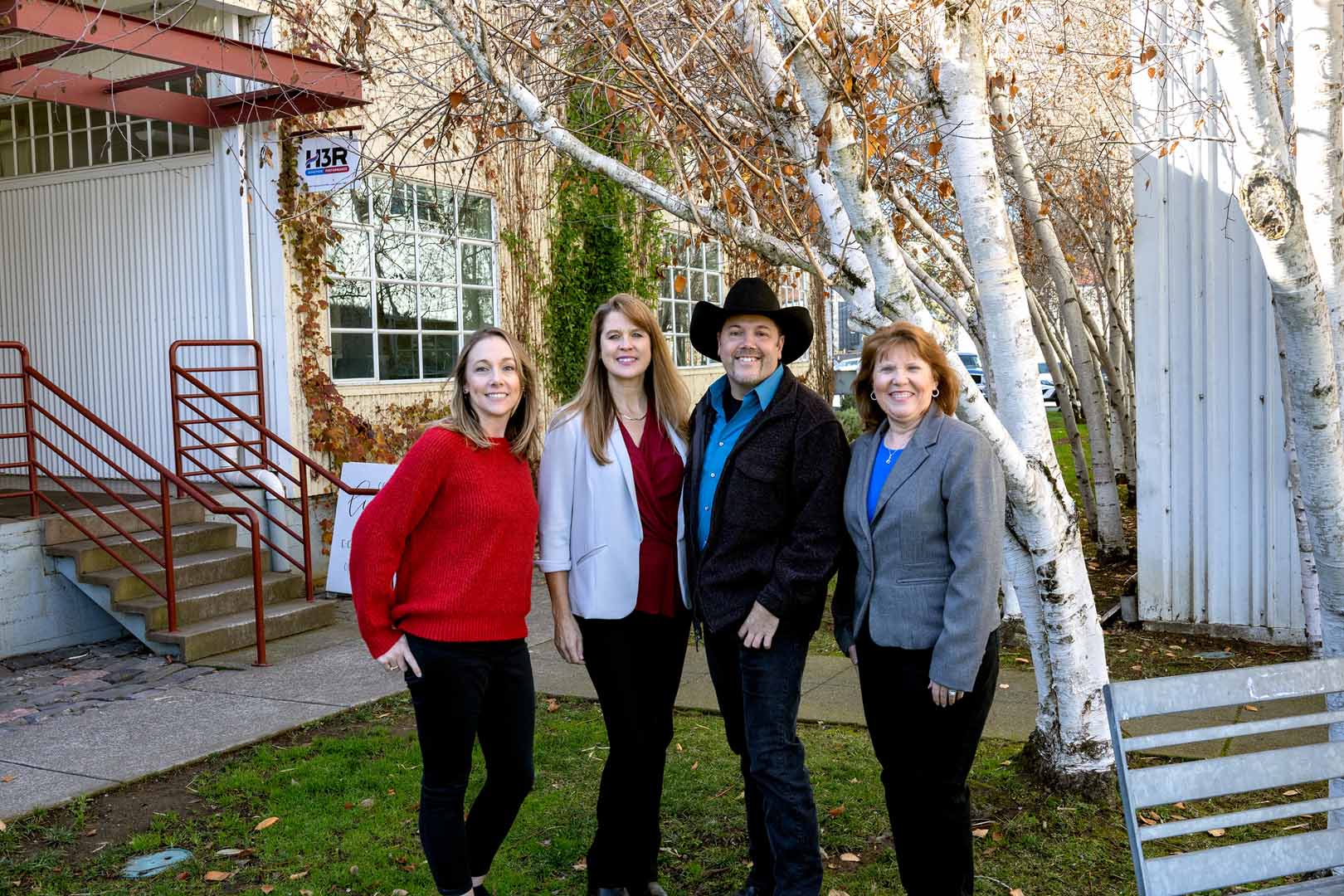 Andrea L. Pierotti
State Attorney
A
ndrea L. Pierotti is certified as a specialist in Estate Planning, Trust and Probate Law by the State Bar of California, Board of Legal Specialization. She started her law practice in 2017 after working as an associate attorney for Santa Rosa and Petaluma law firms.
Andrea spent her entire legal career in the probate and trust environment, starting as a legal secretary for a law firm in Redwood City, then a paralegal, and finally a law clerk, before she returned to her hometown of Petaluma. Andrea attended St. Vincent's schools, and Santa Rosa Junior College as a Doyle scholar. She graduated from Mills College in Oakland, California, and later, Santa Clara University School of Law. She co-authored an article on high-risk estate planning for California Trusts & Estates Quarterly and represented Legal Aid clients as a certified law student. Andrea also served as a judicial law clerk for the Probate Department of the Superior Court of California, County of Santa Clara, and as an intern for Marin and Santa Clara County Counsels.
Certifications, Recognition, and Activities
•Certified as a specialist in Estate Planning, Trust & Probate Law by the California Board of Legal Specialization, State Bar of California
•Notary Public
•Contributing author, California Trusts & Estates Quarterly
•Judicial clerk, Santa Clara County Superior Court, Probate Department
•Petaluma People's Choice Award, Best Attorney 2017, 2018, 2019, 2020, 2021
•Resolution of Commendation, Marin County Counsel Law Clerk
S. Houston Porter
State Attorney
In addition to his career as an attorney, Houston Porter writes the food and drink section of the Argus Courier Newspaper, and heads up Petaluma Foodies, a Facebook fan page for all Petaluma and West Marin restaurant and cuisine afficionados. When he's not creating living trusts for our clients, Houston leads food and drink tours of Spain, Portugal, and Iceland, and also serves as emcee for local crab feeds and food auctions. He recently appeared on KQED's Bay Area Check Please with Leslie Sbracco, featuring Petaluma's Street Social restaurant.
Michele DeLacerda
Senior Legal Assistant
Michele applies decades of experience in trust and probate administration to expertly guide trustees, executors, and personal representatives to make sure estates are settled and trustees meet all legal obligations.
Laura Porter
Funding Coordinator
Laura works closely with clients after they have signed their estate plan to ensure assets are properly titled and beneficiaries are designated. She coordinates with financial planners, banks, and county government offices to confirm trust assets are properly titled and transferred.
Committed to Our Community:
Houston and Andrea are dedicated to their local community. They have served on a number of boards of directors and volunteered for community groups like Petaluma People Services Center, Cinnabar Theater, Sonoma Land Trust, Petaluma Arts Center, Petaluma Sunrise Rotary Club, and Petaluma Historical Library & Museum.
Andrea L. Pierotti is a former board member of Petaluma People Services Center, Petaluma Sunrise Rotary Club, and co-chair of the Scholarship Committee of the Petaluma Woman's Club. She was previously appointed to the Senior Advisory Committee of the City of Petaluma.
Currently, Andrea serves as a chair of the Petaluma Lawyers Club. She also presents to organizations about the legal responsibilities of serving on a non-profit board of directors. She is a member of North Bay Rowing Club, Petaluma Sunrise Rotary Club, and Petaluma Woman's Club. Houston and Andrea are members of the Petaluma Yacht Club, and deep lovers of all things Petaluma.
As a craft beer aficionado, Andrea and Houston also started Norcalbeerlaw.com to help brewers set up businesses, assist with ABC licensing, and establish trademarks for logos and bottle art. Andrea is a BJCP-Certified beer judge, and enjoys traveling with Houston to judge food and beer competitions worldwide. She writes a regular Beer Talk column for the Argus Courier newspaper. Andrea and Houston are both certified KCBS barbeque judges, and enjoy traveling worldwide to participate in food and drink festivals like the Prague Homebrew Competition, BBQ, Brews & Blues on the Bay event in Oregon, Graz – Austria KCBS Barbecue Competition, and the Edinburgh Homebrew Competition.
Law Offices of Andrea L. Pierotti
Estate Planning and More
Our firm is committed to our clients. We enjoy helping you meet your estate planning and administration goals.
Call Now
Contact Us